— blog post —
How to Book the Hyatt Ziva Cancun for FREE + A Review!
This blog contains affiliate links throughout posts. This means that when you click my link and make a purchase, I receive a small commission at no additional cost to you. I may receive compensation for ads, clicks, or products purchased. Thank you for supporting the brands and products I love and keeping this blog up and running.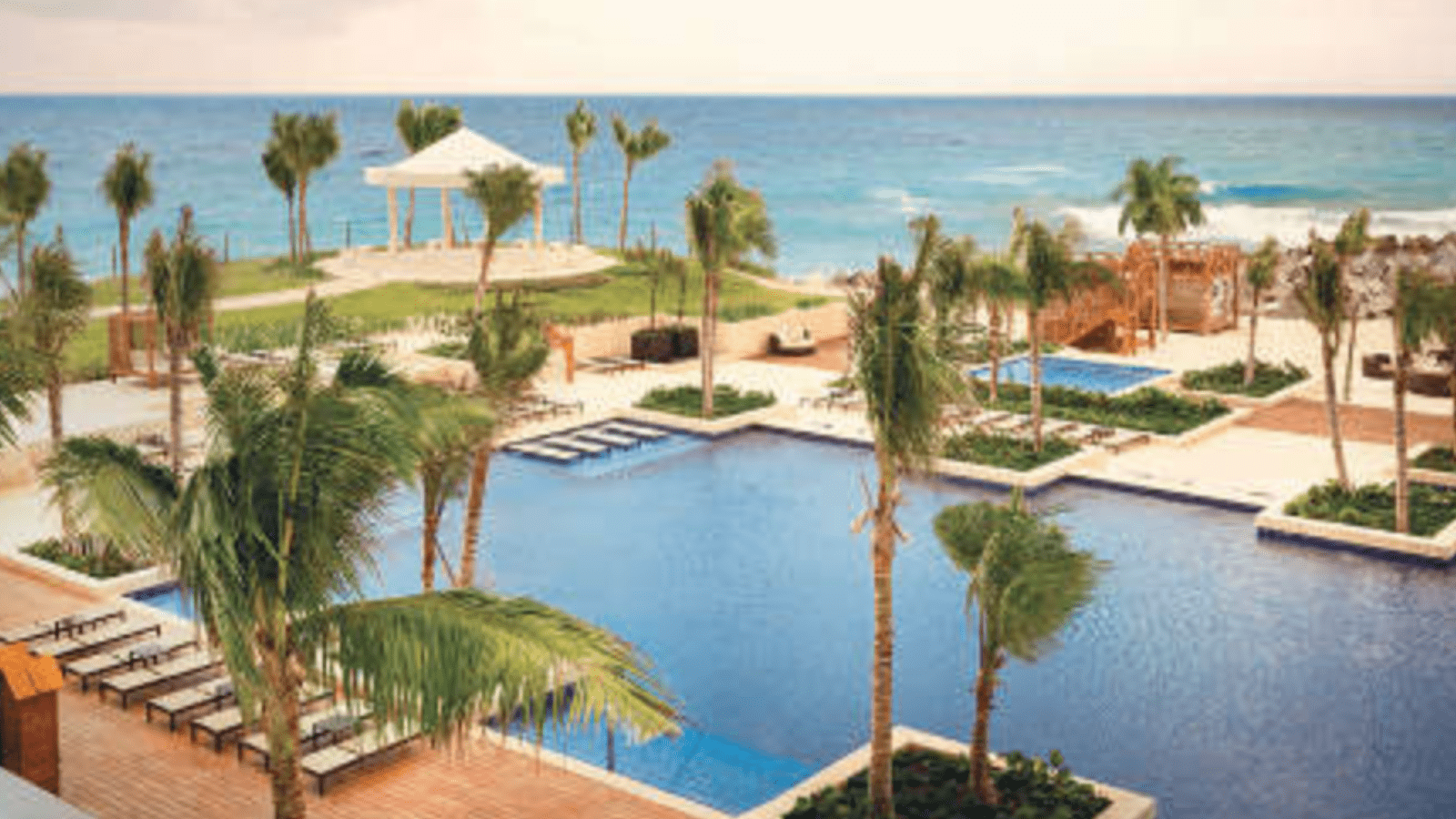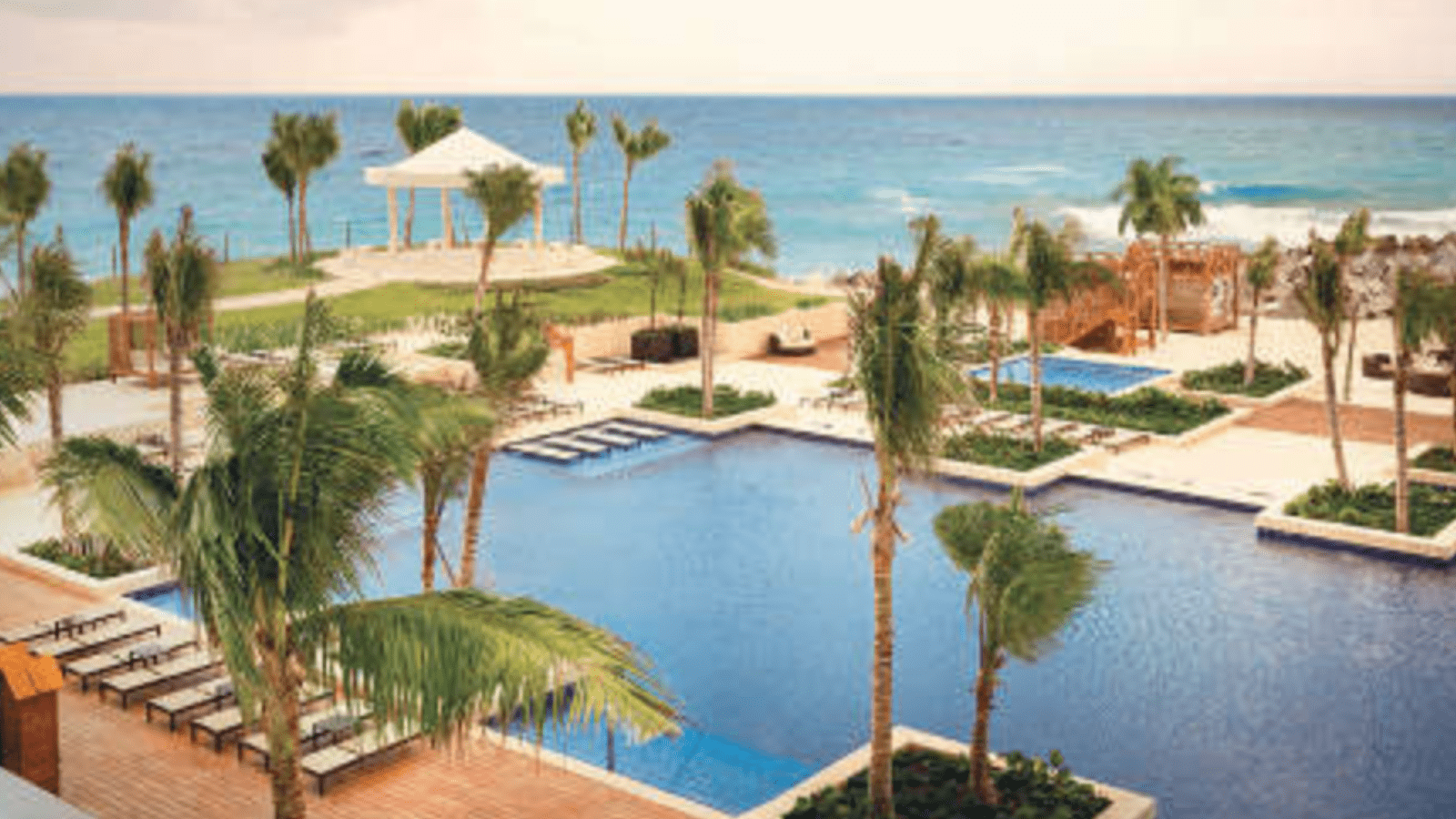 Let's talk about the Hyatt Ziva Cancun! I just returned from a stay there and want to talk about the report and how I booked it for free!!
How I Booked:
I was able to get approved for the Chase Business Cash Ink Card and earned 90,000 miles after I met the bonus plus 6,000 more from the Minimum spend and my husband got 20,000 miles for referring me! I had used this card for a couple months so I had about 125,000 miles to work with. I transferred all of these miles to my Hyatt account from my Chase account and booked 5 nights for FREE! Each night was 25,000 points each. This allowed both me and my husband for stay and eat for free!! This is amazing with just one bonus. That cash rate was $750 per night.
Note: Check out other ways to get Hyatt Points.
The Room:
When you book with your points they usually just give you the standard room. The room we reserved was the King Resort View but because we are World of Hyatt Members we got an email about a week before we left that we could put in for a "Standby Upgrade" which means if they room was available at check-in we could get an Oceanview for $30 a night or a Club Oceanfront for $40 a night. When we checked in we were able to grab the Club Oceanfront which was $200 for the five nights we were there. We loved the Club Level.. it is a bit more quiet and it had appetizers and drinks available pretty much all day. The room was plenty spacious for us and we loved the views. The bathroom was a bit small but the shower was amazing!! We loved sitting on our balcony and reading each morning.
Note: If you are a Hyatt Globalist Member you will get the upgrade for free if available.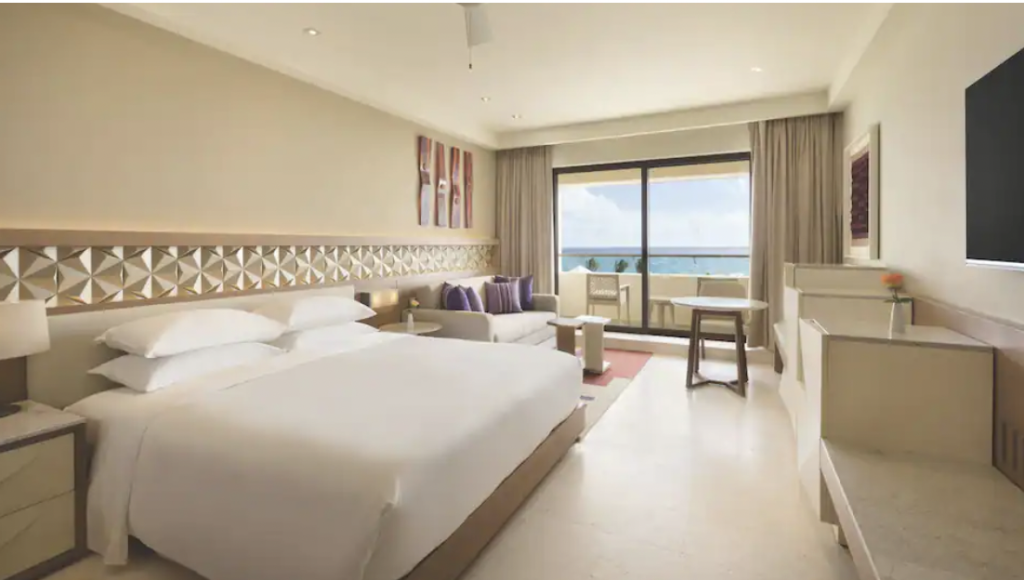 The Food:
It is an all-inclusive. I have been to several and this one had the best food by far. There are several restaurants and most don't require a reservation. There are taco stands, a dessert parlor, smoothie bar, churro carts and more. Tradewinds was our overall favorite..their breakfast was very good and had amazing views. All drinks are included too!
Amenities:
There is SO much to do. They have 3 pools and if you like a quieter environment the Club Pool is the way to go. There are activities all day long. We noticed water aerobics, paddle board yoga, karaoke, pickle ball, nightly shows, painting, salsa making, dancing, trivia and so much more. The staff is so friendly and you feel so welcome.
The Hyatt Ziva is so worth your points and so easy to travel hack! The room rates for points will be going up on March 28th but if you can go in the off-season it is still a fantastic deal especially for a couple. They key is to book early because it is very popular!!
---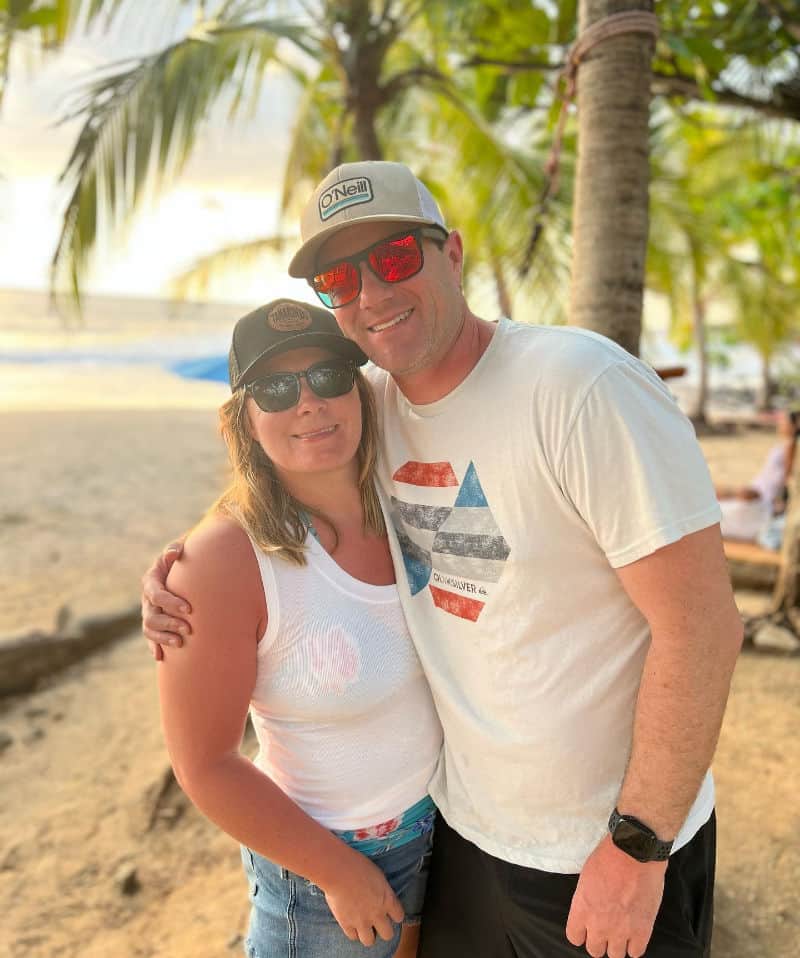 ---
I transformed my life by intentionally find ways to travel the world for less. Over the years, I have been able to take many trips to places like Hawaii, Disney, and the mountains, all without killing my bank account. Now, I get to teach others, like you, do the same!